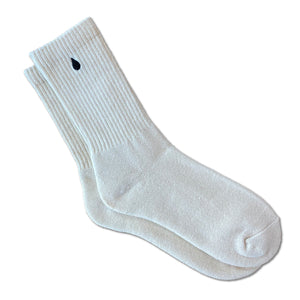 No Other Socks Compare
I don't ever want these water drop socks to go out of stock! It's a wonderful feeling to open up my package and feel the quality and comfort of these socks. For me, these are all season. I won't buy anything else. Kind Hemp brings integrity to these socks and makes you feel like you're part of the family. These socks take care of you!
Best ever
I LOVE these crew socks. They stay put. They're comfortable. I love the little drop logo. I love the color. Honestly, I needed hemp socks years ago.